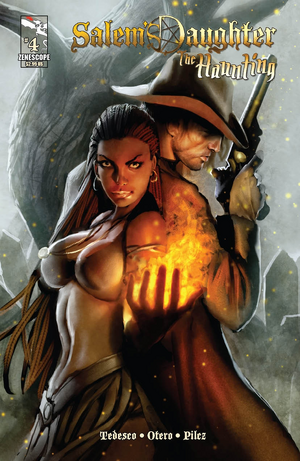 The Haunting: Part 4
Publication Details
Series Title:
Salem's Daughter
Story Arc Title:
The Haunting
Release Date:
January 4, 2012
Issue #:
9
Series Volume #:
2
Story Arc Issue #:
4
Story Arc Volume #:
1
The Haunting: Part 4 is issue #4 in Salem's Daughter: The Haunting. It is also the fourth story in the third story arc.
Summary
As Anna falls mysteriously ill, Braden must search out help in the form of a voodoo priestess who might have power of her own to combat the evil tormenting the town.
Person, Place, or Thing
Characters
Locations
Objects
Powers
Gallery
Covers
Previews
Ads
Community content is available under
CC-BY-SA
unless otherwise noted.